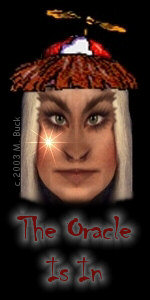 Frightened by your psychic reading?

Pleading, begging, offering cash, jewelry, maid service, rubbing of feet, washing of cars, cutting of grass, or first born children may or may not grant you another psychic reading. But the Oracle finds it amusing and invites you to grovel.




Hey Zombies! Check out what my sponsors are selling for Halloween.
FRIGHTBYTES.COM
Home



When You're Hungry For A Little Fright!

Serving up horror since 1998.

The oracle is currently suffering from demonic possession but will make every attempt to give you the most accurate psychic reading possible despite suffering from multiple demon personalities.

You are allowed one psychic reading only so choose your card carefully. You will be picking your own fate. The Oracle is ready to tell your fortune, looking into your past, present and future. Are you ready to pick your card? Click on card to begin psychic reading.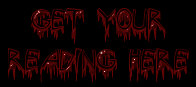 ::--::

::- -::

::- -::

::--::

::--::

::- -::

::- -::

::--::

::--::

::- -::

::- -::

::--::

::--::

::- -::

::- -::

::--::

Help spread the psychic energy!







DISCLAIMER: We are not responsible for events that occur during or after reading. For entertainment purposes only. My many years of calling the Psychic Hotlines is finally paying off.

<-- FRIGHTBYTES.COM - Home



FRIGHTBYTES® is a federally registered trademark of Frightbytes.com.

Continue your virtual hauntings-

Frightbytes HOME

Oracle conjured up 2003