Frightbytes.com (home)







It's not a question of "if", it's a question of "when". Arm yourself with information so you can survive the zombie invasion. You'll find basic information in my Zombie Survival Guide. Good Luck!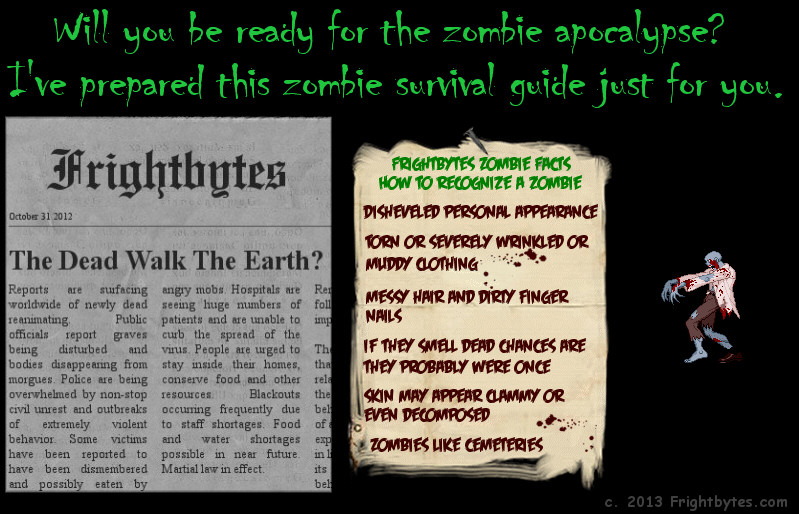 CLICK HERE FOR PAGE 2 OF 7


Return to Zombie Mall Directory

Frightbytes® Frightbytes Zombie Mall copyright © 2013 (or Until Hell Freezes Over)
by M. Buck, All Rights Reserved
FRIGHTBYTES® is a federally registered trademark of Frightbytes.com.