Frightbytes.com (home)






Be the best dressed Zombie you can be!
Style tips for the Zombie on the go.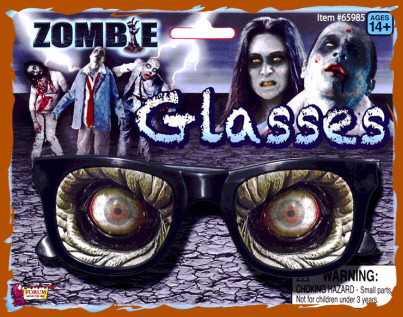 HOW TO MAKE FAKE BLOOD




Tomato blood (edible) Caution: Will stain clothing! Use on clothes you will zombify.

Ingredients you'll need:

Ketchup
Water
Red food coloring
Corn syrup

To make the mix:
1. Put 3-4 tablespoons of ketchup or tomato sauce into a bowl.
2. Add 3/4 cup water. Mix in slowly to get consistency you want.
3. Add a few drops of red food coloring.
4. Add a teaspoon of corn syrup.
5. Mix then use on desired area.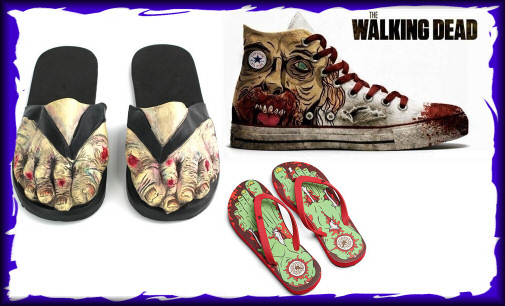 Get some new shoes!





HOW TO MAKE A ZOMBIE COSTUME



Select old, worn and beat-up clothes. Search local thrift stores and surplus stores to find old shirts and pants for your zombie costume or use clothing of your own that you don't mind destroying to make your costume. Choose over-sized clothing that can be torn and tattered. You may want to make your zombie costume more unique by choosing a specific zombie persona such as a nun or cheerleader. Don't spend too much on these costumes as you will be destroying them to make them appear fresh from the grave.

Tatter the clothing you have selected for your zombie costume. Use scissors or a razor blade to fray shirt cuffs and edges and to tear holes in pant legs and sleeves.

Paintbrush in fake blood and tap the stem or pull back on the bristles to splat blood onto the clothes. Try to line the tears and rips with blood, like a mild flesh wound. Dip your hands in the fake blood and make 1 or 2 hand-prints.

Rub dirt and grass on the tattered clothing pieces to make it appear that they have come from a grave. Tuck a few leaves into pant and shirt pockets for added effect.

Splatter the clothing with brown or red paint to give the effect of bloodstains. Pay special attention to the shirt cuffs and collar, as these will be the most gore-spattered during most zombie activities. Add these details after you have completed all other alterations on your clothing since they will need to be laid out to dry after applying paint.

Add any desired touches to the shoes you have selected. Smear them with dirt and add more spatters of brown or red paint to make them appear as worn as the rest of your outfit.



MAKE A ZOMBIE FACE

Mix a small amount of black face paint into a larger amount of white face paint a little at a time until it has a uniform grayish tone. Apply to all areas of your face, neck and hands that will be visible.

Accent the gray skin tone on your face and hands with small dabs and streaks of white paint to make the skin appear more mottled and deathlike. Add these splotches with a cotton swab or paper towel to give the paint texture.

Apply a ring of black makeup under each eye to give the eyes a sunken, hollowed look. Use a small amount at first and experiment until you achieve the desired zombie look.

Fake blood should be applied liberally to the face, specifically around the mouth to aid in the appearance of brain eating. Dried oatmeal applied to the face and hands can also make it look like chunks of flesh have been ripped up or rotted away.



ZOMBIE HAIR

Finish your look by mussing and ratting your hair until it is as scary as the rest of your costume. Use heavy hair pomade to give hair a stiff, unwashed look. Consider adding a few clumps of dirt or some leaves too.

The finishing touch is the one that makes you look like you just climbed from the grave. Dust your hair, clothes and skin lightly with flour. Now, you are ready to walk the night and frighten all who encounter you. Donít forget to walk with a stiff and mindless limp.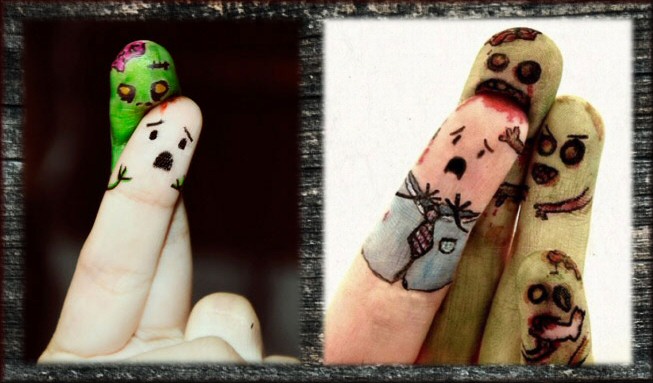 Dress up your fingers too!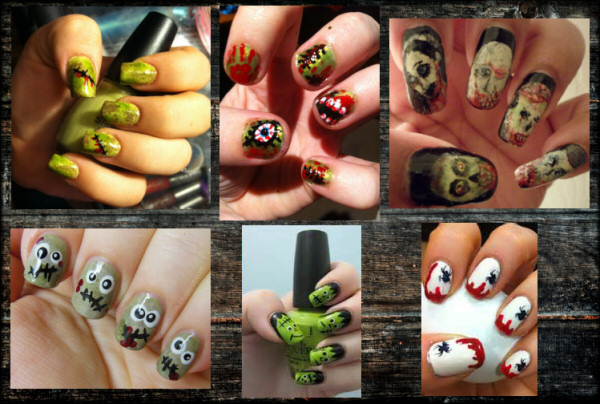 Return to Zombie Mall Directory

Frightbytes® Frightbytes Zombie Mall copyright © 2013 (or Until Hell Freezes Over)
by M. Buck, All Rights Reserved
FRIGHTBYTES® is a federally registered trademark of Frightbytes.com.