HORROR LINKS
Exchanged Links With Other COOL GHOULS!





Are you hungry for a little fright? Frightbytes® is a well established site, serving up horror since 1998.

More Frightbytes® Linking Graphics (click here)

Space Dog's favorite sites of the moment:





Visit Spookinite Valley, if you dare.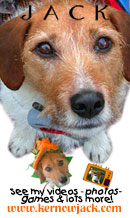 Jack's Halloween Page.




Another "fiends" awesome Haunted Mansion Tour!






Back I say, go back to FRIGHTBYTES.COM you DEVIL!



You may use the above link button or view other link graphics HERE.

Frightbytes.com Linking Information
The URL to link to is: http://www.frightbytes.com
Site Description Suggested Link Text
Frightbytes® is a Virtual Haunted House Halloween adventure. Explore a haunted house with multiple paths and endings. Come to a Carnival of Terror, Visit a Haunted Inn and try to survive a Zombie invasion in a big text adventure story. Ghost stories, haunted quotes, maze puzzles, horror art, superstitions, oracle readings, halloween games and history. Join us.

FRIGHTBYTES® is a federally registered trademark of Frightbytes.com.
THE FRIGHTBYTES® NETWORK
Copyright © 1998-2017 (or Until Hell Freezes Over)