You have chosen to enter the door to the right of the kitchen. This appears to have been used as a dining room. After your visit to the kitchen you wonder what mealtimes were like in this horrible house.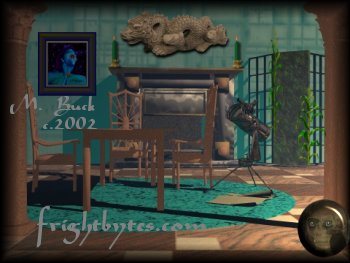 As your eyes adjust to the dim light you see someone has set up a high-powered telescope which is focused at a open door leading to the outside of the house. The view is almost entirely blocked by overgrown vegetation that threatens to enter the room.

As you walk toward the telescope you see papers scattered across the floor. They are diagrams of some bizarre formation of objects, possibly stones. Perhaps looking through the telescope will give you a clue of what they can be. You brush off the webs and dust and look down into the eyepiece.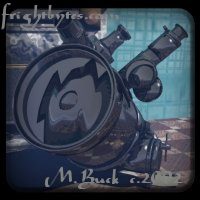 Run your cursor over the telescope!



The view from the telescope reveals a garden, but you do not see any of the strange shapes that were drawn. Do you wish to enter the garden to see where it leads, or do you prefer to go back to the foyer where you entered the house?

† Take me to the Foyer!
† Take me out to the Garden!




Copyright © 1998-2009 M. Buck
All Rights Reserved
FRIGHTBYTES.COM - Home