Frightbytes® (home)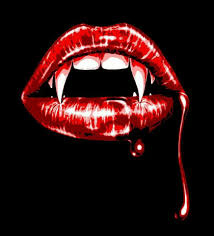 Some nice messages and even a YouTube review!







I'd been visiting Frightbytes since I was really young, 11 or 12, and finding out that it's still up really made my day.





First of all, I'm excited to see a new "Hauntings" in the works for next year :D Secondly, I wanted to say THANK YOU for creating a site that is so much fun to enjoy each Halloween. I've been a fan since the early 2000s and I rave about how awesome your site is (I get the joy of sharing this with my husband this year). Looking forward to another 20 years! Happy Halloween and Happy Hauntings!





Spooky Webmistress, it is All Hallow's Eve and I wanted to thank you for Frightbytes. I remember my mother and I going through Halloween websites when we came across Frightbytes and went through The Haunted Inn. Since then it has been a Halloween tradition. I have enjoyed seeing the site evolve over the years, the new stories and content. I love inspecting each image, either enthralled by the immersive details or looking for a trap door or snowglobe. The sense of Halloween spirit that the site has is enchanting and comforting in its own way, its truly amazing and something unique. I am grateful that I'm able to interact with you after these years. I appreciate your work, and I cannot thank you enough for all of the wonderful Halloween memories that I'll never forget and always hold dear. From my heart, thank you Spooky Webmistress.





Frightbytes had the honor of being featured in the Candy Bowl 2017 Internet Ghost Tour You Tube video by "Nightmind". All of the sites he reviewed are interesting and creepy, but if you want to hear his review of Frightbytes you can find it at approximately 12:33 of video. Click here to watch video.





I have read all these stories I love them all and they still have my heart going a million miles an hour. Please continue to write new stories to keep this website alive. I absolutely adore this site and I've been telling everyone I know about it for a few years now . New spooky material, New Evil....Let the Horror Spread With much love





Webmistress, I just have to say thank you for this website and everything you do with it. It is a pleasure for horror fans all across the world, and it probably is a pleasure for you. I just want to say thanks for everything. LONG LIVE FRIGHTBYTES!





I'm a long time patron and admirer of Frightbytes since my first visit during Halloween of 2003 but sadly due to life getting in the way I lost touch with your site but have re-discovered it. What attracted me most was not only the time, effort, and research poured into every word and phrase, but I love the interactive role play horror stories of The Hauntings and would love to see more. The second story hints at a trilogy and I'd be dying to see it happen. I'll be sure to drop by the site as often as I can and arouse more of peoples interest toward the site. Thanks for sticking to true horror and taking time to make this site.







If you like my website please don't keep it a secret.
Your comments keep me motivated to continue to build Frightbytes. Thank you!

Return to Frightbytes (home)